Event Locations
DU BETREIBST EINE EVENTLOCATION UND SUCHST KUNDEN?
Als Event-Location kannst du dich hier kostenlos registrieren und wirst somit in unsere Event-Datenbank aufgenommen. Sobald du dich registriert hast, kannst du dich in deine persönliche Login-Area einloggen und dort die aktuellen Veranstalter-Anfragen finden. Du wirst auch durch E-Mails von EinTollesFest über neue zutreffende Anfragen von Veranstaltern informiert.
Easy To Register
MOBILE FRIENDLY
Free Support
Easy To Use
SMS Notification for new offers
VIP Profiles / Featured Profiles
Rating System For Companies
Interactive Profiles to make the best impression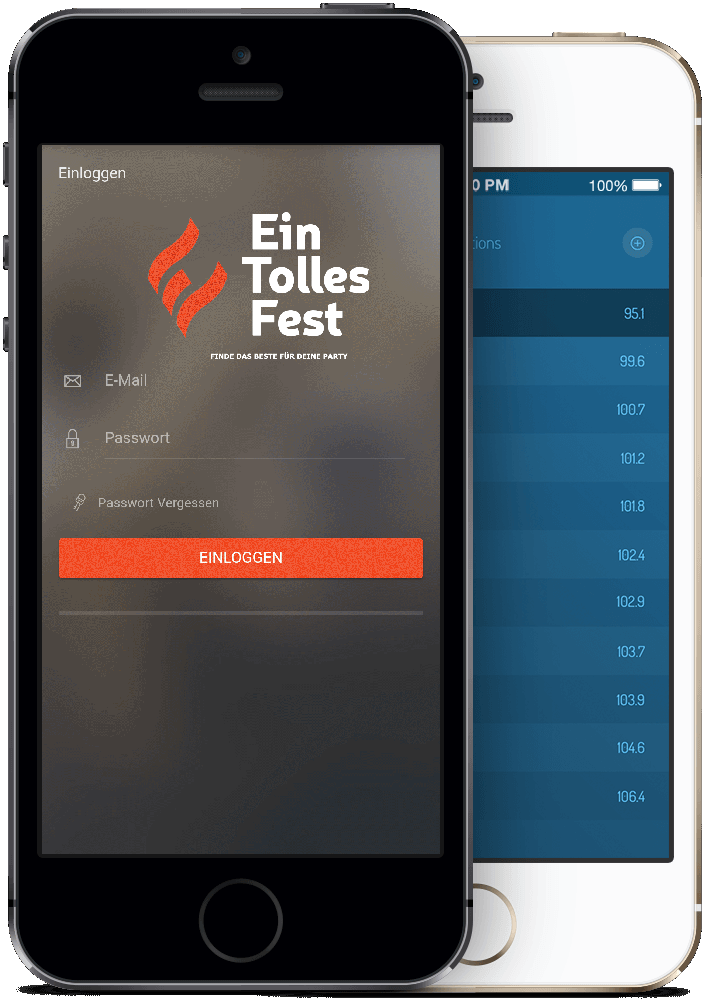 Download our App and start receiving offers today!
All new offers will come right on your phone at the moment we have them ready for you.
It saves you time from browsing
Available anywhere you go
Instant notification
Buy offers easy