1
Enter your search criteria
In less than 2 minutes you can enter your wishes and ideas in the form below.
2
Receive offers - free of charge and without obligation
After a few minutes / hours you will receive the first offers of musicians - artists.
3
Compare Deals - selecting
Compare offers, view the band profile and decide for yourself if there is something suitable.
Plan your event ahead and receive non obligatory offers from our wedding music bands
Professional band for your wedding party.
We are a booking platform that can help you find the best wedding band in your area. We work only with proven wedding bands who can provide spectacular show to your guests. Many of our customers successfully have organized their events, both smaller and larger. Working with the best Wedding Bands, we can help you organize weddings regardless of their sizes. We always take care of the verification process for every band in our platform in detail, so that we can meet the expectations of even the most demanding customers.
What is most important when choosing a band for a wedding? That your guests have fun! That musicians play well and that the frontmen have the appropriate charisma and make their guests dance. It is also important which repertoire the band you select offers. Of course, your own sound system and lighting is an additional advantage. Therefore, the chosen band not only has to be in possession of the wide repertoire, playing the greatest hits of the 50s, 60s, 70s, 80s, 90s, 2000+ and the latest hits, but also to take care of your wedding. Often international, bilingual.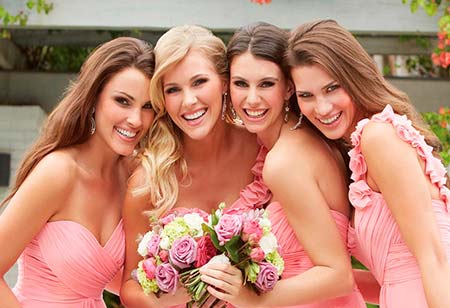 The best music for your wedding!
If you're looking for a perfect band for your wedding, you should post an offer today and the music bands will start contacting you. We provide you with easy access to more than 500 music bands that can play music on every occasion.
Our bands have a variety of repertoire that covers various popular music genres. The music band will create the unique atmosphere that all guests want. If you are looking for music bands that can highlight your event and your guests to have fun you're in the right place!
Are you looking to book music band for your event?
Click to post non obligated offer.
Looking For Good Party Music? Here is it! Wedding Band Booking
We have more than 400 bands, musicians, DJs and solo entertainers for every budget and for all kinds of events: wedding, birthday party, company celebration, maturaball, tent festival, breakfast, Christmas party etc. Whichever party you plan, here you will find the right entertainment music!
The perfect wedding music- Wedding Band Booking
You're planning your wedding? Here you will find wedding musicians, wedding bands, music groups, solo entertainers and wedding DJs. You can also find great musicians for the wedding ceremony in the local church or in the church. Find your music for the wedding!
FREE Inquiry
MOBILE FRIENDLY
Free Support
Easy To Use
Review your candidates
Control who can contact you
Rating System For Companies
Stop your offer at any time
Music for your party
You can also find modern or popular party music here: duo, trio, quartet or larger ensembles as well as Schlagerbands, Coverbands, Partybands, Countrybands, Bluesbands, Jazzbands, Oldiesbands, Rock'n'Roll Bands, Rockbands, Maturaballbands, Folk Music Groups, Unplugged Bands, Funk - & Soulbands, singers, singers and choirs.
How it works:
Just tell us your wishes and events details and you will receive non-binding and tailor-made offers directly from the right musicians, bands or DJs.
Plan your event ahead and receive non obligatory offers from our wedding music bands